FINISHING and BINDING
The truth is most people actually do judge a book by its cover. IPT printing offers you a litany of options to give your piece that perfect final touch. Let our experience give you the edge when completing your printed pieces. Our bindery can provide you with coil binding, O and D ring binders, saddle stitching, perfect bound books, hard covers and much more. Perhaps you are looking for a stunning way to showcase your business cards, brochures or fliers. IPT can incorporate some kind of die cutting, foiling, or embossing. We can show you how to give your printed piece that final polish to dramatically improve its overall look and feel. Let IPT get your print collateral expertly finished so that you can impress your audience. Share in our expertise when you need: Die Cutting, Foil Stamping, Embossing, Coil Binding, Saddle Stitching, Perfect Binding, O and D Ring Binders, Wrap-Around Covers, Fugitive Gluing and more!
Starts with creating the design to printing the final piece, most projects go through these steps before they are considered fully complete. One of the most important steps of the process is the final one.  Finishing and bindery. Ipt offers a wide variety of solutions for finishing and bindery so you can rest assured that your project will be well taken care of from the beginning to the very end. From cutting to collating, scoring to kitting, we'll finish your project with the most appropriate method and according to the highest standards. 
Once the design and printing of your project has been completed, we will work with you to determine which finishing and bindery services your piece will need.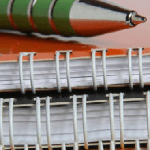 Finishing Options:
Cutting
Collating
Die-cutting
Folding
Gluing
Hole punching
Inserts
Kitting
Mounting
Padding
Scoring
Stamping
Tabbing
Bindery Options:
Coil binding
Comb binding
GBC binding
Perfect binding
Saddle stitching
Side stitching
Spiral binding
Three-ring binding